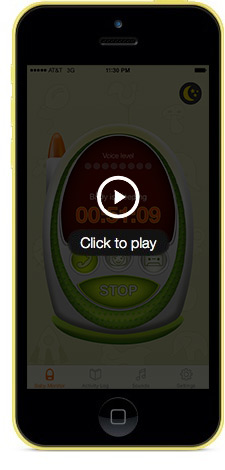 The reliable and easy-to-use Baby Monitor for iPhone loaded with unique features. Prepared by parents with parents in mind, and tested with our own babies.
Three easy steps:
1. Set Alert Phone
2. Start monitoring
3. Take a rest
more


We also have an Android version.
The Activity Log help us to see our baby's sleeping patterns. Also it is fun to replay our baby's voice in the morning!
Betty
Very reliable. Works like a charm. Saved me from buying a dedicated baby monitor.
Andrew